The following screenshots and instructions are from an iPhone X. Your device settings may differ slightly.
To update your email account settings, open your main device Settings menu.
Select Mail.




Select Accounts.




Select the email account you want to update. Your information will be different from the sample image.




Select the email account again for POP or IMAP. In the example image, the email has been selected for IMAP.




Verify the incoming and outgoing server settings:
Incoming Host Name: mail.centurylink.net
Outgoing SMTP: smtp.centurylink.net
You will also need to re-enter your password for the incoming and outgoing mail server. Be sure to enter the same password in both fields.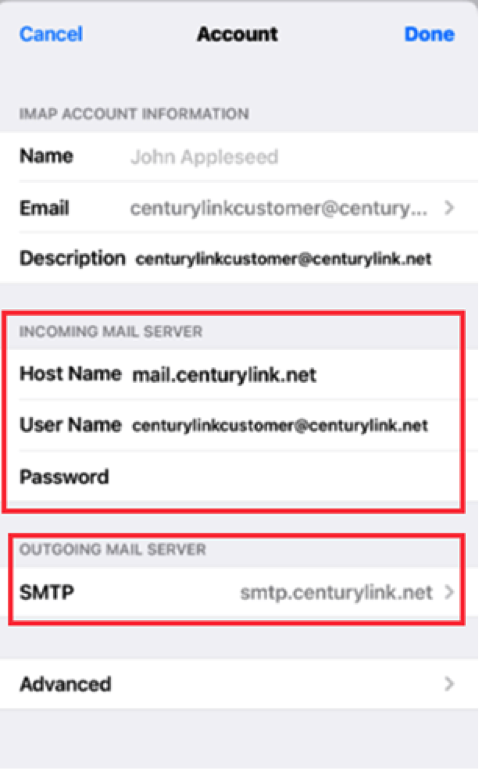 Select Done to save your settings and complete the update.