We do have some reports of slowness in connecting to their mail client(iOS, Outlook, Android), sending mail, and receiving mail due to high traffic on the server. This is a known issue, and we expect a resolution within 72 hours. In the event you are experiencing these issues access to your email is always available real time www.centurylink.net .
We apologize for any inconvenience, appreciate your patience, and thank you for being a Centurylink Email Customer!
Some mail clients are displaying a "password/username incorrect error when the attempting to connect follow the steps below to determine if that is actually the issue.

Step 1 - Check your password
Step 2 – Verify Correct Settings and Login
Step 1 - Check your password
You need to enter your password when changing your settings. That's why it's a good idea to make sure that you have the right one. The easiest way to check this is by logging in to Webmail. If your login is successful, this means you have the correct password.
If you cannot login to email on this site and do not have a recovery method established, you will need to submit a CenturyLink Support Form to have your password reset. It is important that you only enter in one form per customer, so our support team quickly reach out.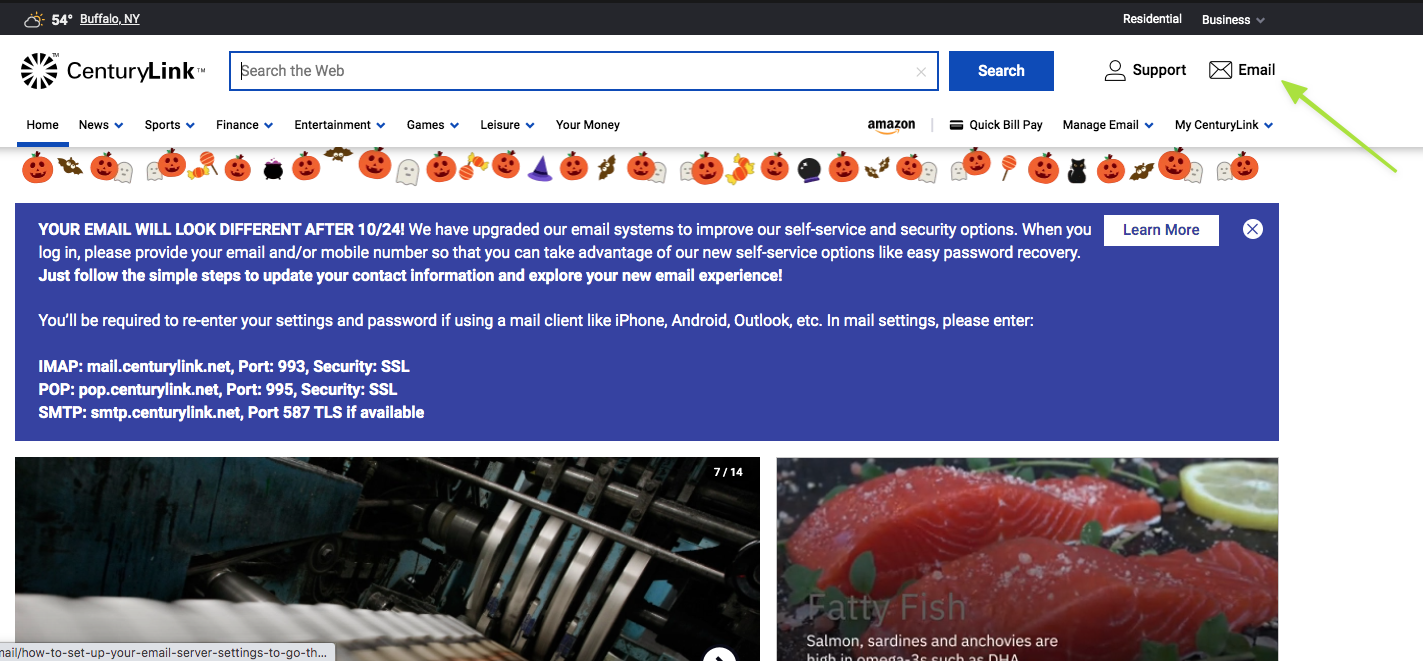 Step 2 – Verify Correct Settings and Login
You will need to enter your email and password and ensure the information from the table below is displayed in the mail settings. Please read these settings carefully to be sure they're correct on your device.
See detailed instructions for iPhone, Mac, Android, Outlook or Windows.
Incoming Server (Choose one)

POP: pop.centurylink.net, Port: 995, Security: SSL
IMAP: mail.centurylink.net, Port: 993,

Security: SSL
Outgoing Server
SMTP: smtp.centurylink.net, Port 587 TLS if available
If you receive a server error or a password error in your mail client after you have verified through www.centurylink.net that your password is correct this is due to high traffic on our servers.
While we have seen and will continue to see improvements, we expect a complete resolution within 72 hours.